THE DEMON KING SEVEN REALMS PDF
---
The Demon King book. Read reviews from the world's largest community for readers. Times are hard in the mountain city of Fellsmarch. Reformed thief. The Seven Realms will tremble when the lives of Han and Raisa collide. The Demon King () is the first book of four in the Seven Realms series by Cinda. Read The Demon King (Seven Realms, #1) Full Book PDF. Times are hard in the mountain city of Fellsmarch. Reformed thief Han Alister will do almost anything.
| | |
| --- | --- |
| Author: | KEELEY MACMANUS |
| Language: | English, Spanish, French |
| Country: | Nauru |
| Genre: | Children & Youth |
| Pages: | 446 |
| Published (Last): | 17.04.2016 |
| ISBN: | 721-5-73663-131-6 |
| ePub File Size: | 22.75 MB |
| PDF File Size: | 10.29 MB |
| Distribution: | Free* [*Regsitration Required] |
| Downloads: | 30412 |
| Uploaded by: | CLETUS |
Editorial Reviews. From School Library Journal. Grade 7 Up—Han Alister was once a street thief and gang leader, nicknamed Cuffs for the magical silver cuffs. The Crimson Crown (The Seven The Seven Realms (Series). Cinda Williams Chima Author (). cover image of The Demon King. Crimson Crown, The (Seven Realms - 04) - Cinda Williams wildlifeprotection.info КБ . The Demon King (A Seven Realms Novel) - Cinda Williams wildlifeprotection.info
Princess Mellony ana'Marianna is the younger princess of the Fells. She is described as favoring the side of her mother, Queen Marianna ana'Lissa, by the blue eyes, blond hair, fair complexion, and most of all, her naive personality.
In the beginning of the series, Mellony is described as "bubbly and outgoing". However, that changes when Raisa leaves the queendom, as Mellony succumbs to the throne and overlooks it as an attraction for her daring yet dangerous crush, Micah Bayar. In a certain event, the two are seen kissing passionately. Mellony begins to overlook the title of being a Gray Wolf queen and makes some choices that affect the queendom of the Fells greatly, such as not believing Raisa when Raisa accuses their dead mother of forcing her to marry the young Lord Bayar, which Mellony does not believe, because she overlooks Micah as a handsome toy she will later throw away.
Mellony is the favored daughter of Queen Marianna and is rather spoiled, believing that once she has the throne, she can have the only thing she wants: Micah Bayar. He is also related to Fire Dancer of Marisa Pines Camp, as his father seducted his mother for her looks and personality, as a younger half-brother. He begins to take an interest in Princess Raisa ana'Marianna for a bride, as instructed to by his father. When Raisa leaves the queendom, he is under the control of his father and takes control of Mellony, though he prefers Raisa.
He is a powerful wizard, but not nearly as skilled as Han. From Wikipedia, the free encyclopedia. This article has multiple issues. Please help improve it or discuss these issues on the talk page.
Learn how and when to remove these template messages. The topic of this article may not meet Wikipedia's notability guideline for books. Please help to establish notability by citing reliable secondary sources that are independent of the topic and provide significant coverage of it beyond a mere trivial mention. If notability cannot be established, the article is likely to be merged , redirected , or deleted.
Navigation menu
Find sources: This article relies largely or entirely on a single source. Relevant discussion may be found on the talk page. Please help improve this article by introducing citations to additional sources.
April This article needs additional citations for verification. Please help improve this article by adding citations to reliable sources. Unsourced material may be challenged and removed. Frequently Asked Questions. Retrieved October 3, , from http: Retrieved from " https: Fantasy novel series.
Hidden categories: But will the secret die with him before he can use it? A simple, devastating truth concealed by a thousand-year-old lie at last comes to light in this stunning conclusion to the Seven Realms series.
Cinda Williams Chima. Crimson Crown 1 of 3. Crimson Crown 2 of 3. Crimson Crown 3 of 3. Tina OQuinn. Can you please download the Shattered Realms series? Barbara Thornsberry. Agreed, would love to listen to the Shattered Realms series. Your downloads get me through work!. But when he finds his friend Rebecca Morley near death in the Spirit Mountains, Han knows that nothing matters more than saving her.
Han is hurt and betrayed. He knows he has no future with a blueblood. But if Han is to fulfill his end of an old bargain, he must do everything in his power to see Raisa crowned queen. Meanwhile, some people will stop at nothing to prevent Raisa from ascending. With each attempt on her life, she wonders how long it will be before her enemies succeed. Her heart tells her that the thief-turned-wizard Han Alister can be trusted.
But with danger coming at her from every direction, Raisa can only rely on her wits and her iron-hard will to survive—and even that might not be enough.
The Gray Wolf Throne is an epic tale of fierce loyalty, unbearable sacrifice, and the heartless hand of fate. The Gray Wolf Throne 1 of 6. The Gray Wolf Throne 2 of 6. The Gray Wolf Throne 3 of 6. The protagonist will learn and grow, and through a great deal of turmoil and such will rise above his or her weaknesses in the end to defeat the antagonist i. First of all, to have a protagonist you really kind of need an antagonist, and, you know, some sort of conflict between them.
Well, we might as well stop playing Who is the Protagonist right now, because neither of those things seem to exist within The Demon King. BUUUT let's just pretend that they do for a second. First of all we've got Han I think He has no reason to do anything, he has no conflict, he has no nemesis, and I don't know about you, but I sure as hell can't identify with someone this bland and pointless.
Next we have Dancer. He's hot-headed I guess Yeah, that's about it. His name might as well have been Hotheaded Stereotype, why bother even naming him? I guess he's not it either. Nope, can't be her, she just randomly appears to sow false tension and spout boring, soulless dialog that really has nothing to do with anything. Princess I forget how to spell her name correctly Raisa was it?
The Demon King
Well, no, she seems more a love interest not essential to plot, and who can identify with a spoiled princess who doesn't want to be a princess anyway? That goes completely against what the stereotypical tween girl wants, right? By the way Cinda, that was an example of how to correctly employ irony in your writing, you might want to take note of it. Annoying douche 1 perhaps? I forget his name, because, well, he's a pretty forgettable character.
You know, I think we may have a winner here But, by the time this book hits chapter four he is the one and only character in the entire book that has shown even a shred of humanity and ambition, and he's the only character I can even come close to identifying with. And he's not a very interesting character either, he's just the ONLY character.
The others are so thin and lifeless that they can't even be considered characters at all. He's a young nobleman chafing under his father's strictures and wanting very desperately to prove that he's worthy of being his father's son by stealing magical artifacts to prove he knows how to use them. I can identify with that. Can you?
I know what it's like to feel as though I'll never live up to my parents' examples. Look back on my examples. In every one of those series by the time you got to chapter 4 you knew without a doubt who your protagonist was, and why you should care about them. You knew their hopes and their dreams. You knew what kind of person they were. You, perhaps, felt sorry for them because of their horrible lives, or felt a lot like them, knowing what it's like to be downtrodden, or shipped away to school away from everything you know and love, or feel inferior to your parents and desperately want to prove your worth, or be turned down for something important to you because of a physical deficiency.
You identify with them. They are clearly the hero of the story and you want to see how they overcome the trials in their lives. Where was all of that in The Demon King?
Who is the Protagonist? Who is this book about? Who am I supposed to care about? Why am I supposed to care about them?
Where is the conflict? Who are these people the author keeps talking about and why do I care? Is something supposed to be happening? Did I miss something? Why does she keep talking about Han when Annoying Douche 1 is clearly the more compelling character?
I don't get it. What's going on? The characters are ridiculously bland, and she does not seem to understand men well enough to write believable male characters.
There is no plot of which to speak. Nothing happens in the first four chapters that will even come close to grabbing you.
At a point in the story where you should have a pretty good idea who the characters are, and why you should care about them, she still hadn't even really introduced them to us properly. This book could be used in writing classes as an example of exactly how NOT to begin a story. I can sum this book up for you in one word. It is my opinion that a Young Adult novel should be something that not only children but adults should enjoy as well.
All of the series I cited as being better than this one, save Redwall, were books that I read as an adult and loved. I doubt that my being double the target age of this book was what made it so hard for me to read it. In fact, I find it hard to believe that a boy half my age would not be incredibly bored to death by it, or even make it as far as I did.
The characters are bland, the world is bland, nothing happens, there's no catch to get you interested in anything. If I could give this book negative stars, I would. Check out my other reviews. View all 85 comments. I'm really surprised to say that this book blew me away. I only decided to pick this series up because I have the Flamecaster on my shelf and I didn't know that it was actually a follow up to the Seven Realms series.
I wasn't sure what to expect from The Demon King but my expectations were pretty high considering how I went into this book comparing it to the Falling Kingdoms series. Although this book did have similarities to Falling Kingdoms, it's definitely its own separate story.
One of t Wow! One of the things I didn't like about The Demon King was the slow pacing. It took about pages until the story started to pick up. And even then, some parts still went by a little slow throughout the story. Things weren't exactly boring but they sure weren't too exciting either. The worldbuilding did start off a little rocky.
Cinda Williams Chima really seemed like she tried her best to explain the Seven Realms but it was a lot to take in and came off as a little info dumpy at times. It wasn't until the last half of the book that I was able to finally have a good grasp on the world and how things worked.
At first, I didn't care too much for the characters. Han was boring and I felt Raisa was a bit pretentious and stubborn, but I was able to warm up to them after pages in. I also thought that our two main characters would've crossed paths for most of the story but surprisingly, they've only ran into each other once the whole entire book.
I'm really curious to see these two working together again in the next book since I actually enjoy them as a duo. Everybody is in love with everybody? But since Falling Kingdoms probably had a love octagon to say the least, The Demon King only had a love I keep comparing this series to the Falling Kingdoms series so I'm just going right ahead to say that if you love the Falling Kingdoms series, you'll definitely enjoy The Seven Realms series.
It starts off a bit slow but once the story picks up, you won't be able to put this book down! It's an older book that came out in but I believe that it's worth a read.
View all 15 comments. May 24, Maureen rated it really liked it. Probably even more like 4. And it was fun, and hecka addicting. I loved the world building and the story, but mostly I just loved getting lost in a fantasy book without a lot of complicated magic systems and things to keep track of.
It was so fun to just lose myself in it. Definitely loved this and will Probably even more like 4. Definitely loved this and will be continuing on ASAP! View 1 comment. Sep 18, Samantha rated it liked it. This book lays a good foundation for the rest of the series, but it definitely drags at times and the story doesn't really get started until the end.
I love the protagonists. They have a ton of room for growth. My biggest complaint was the abundance of love interests, but at least it wasn't the main theme of the story. Just a pet peeve of mine. I plan to continue with the series and I'm excited to see where it goes.
View 2 comments. Oct 03, Anne rated it really liked it Shelves: Re-read I'm bumping this one up a star! Well, I will admit that this is a pretty slow book in the beginning. In fact, it takes quite a few chapters to get to anything that I would personally consider even remotely interesting. I'm thinking that, perhaps, the reason I enjoyed this so much more the second time around was because I knew where everything was headed.
And make NO mistake Re-read I'm bumping this one up a star! And make NO mistake. It is headed to somewhere fantastic. There's a ton of world-building to get through, and maybe the POV switches aren't all that easy to stomach in this first one, but if you can ride it out Totally worth it. Original review: If you're a true lover of fantasy, then you will probably enjoy the descriptions of the clans and all of that stuff It wasn't as bad as adult fantasy tends to be, so that may be why I enjoyed the book.
It read more like a book that's setting up the next book, if that makes any sense. I'm rambling, aren't I? I really liked The Demon King, and I'm going to read the next one. The End.
View all 13 comments. I love this book specfically its POVs: We have the village idiot and the spoiled princess. Except thats just the surface.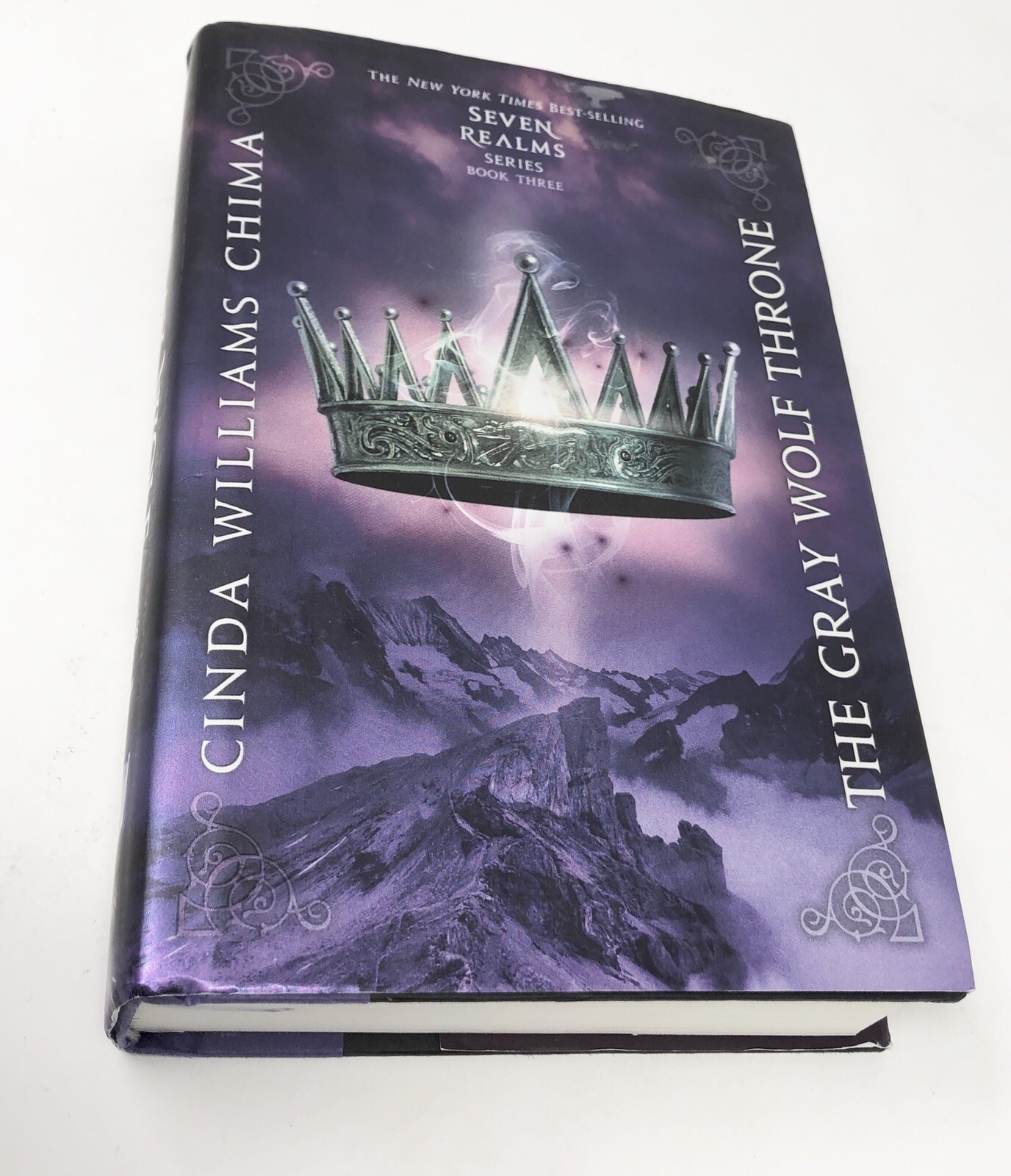 There is so much more to them and i think i loved how their sterotypes were used against them. The village idiot with mysterious cuffs on his arm that have symbols that literally no ome gets.
Han use to be a streetlord that stole but tried to do better for his family. He has been accused of several murders and must go on the run. Dum dum duuuuum The spoiled princess who would rather be fighting.
She knows she is naive on the ongoings of her own kingdom but she wants to know more, to do more. I just hated her name because for a while i thought of her as 'raisin'. She fears that the wizards are becoming too powerful and when a certain high lord begins to controls the queen's thoughts or perspectives, she decides to take action on her own.
But don't worry its not all epic political manuevers, personal vendattas, and powerful magic hidden within amulets. Han kidnaps Raisa. What kind of job? What are you good at? It was a mysterious world of clans, high lords, and several conflicting stories about the old powerful Demon King May 03, Robin Bridge Four rated it really liked it Shelves: Raisa is 15 almost 16 so I really like that the author has her meeting different boys she has quite a few suitors and playing the field a little.
The same goes for Han For YA that is rare and I love that it is more about the story than the romantic arc of a few characters. But since I know how this series ends the slow burn of it makes everything way more believable and real and I totally love that. Han will steal my heart in the end but this is totally Amon's book to shine. Original Bad Review this is one of my very first May We follow two separate characters of Raisa the princess and heir to the throne and Han Alister a street wise boy with a pair of magical cuffs on his wrists that he has had since infancy.
This installment of the seven reams series had a lot of world building to do. By following the two different story lines we get an idea of how both the nobility and poor live. It is a rich world full of magic, sorcery, treachery and heroes. None of the characters are perfect to say the least. They all are flawed; Raisa is caring but headstrong and defiant normally rushing in without completely thinking things through.
She feels trapped by some of the traditions of her kingdom. Once you get past the first hundred or so pages the story really starts to pick up momentum. I really enjoyed how well the world was described in a show me and tell me way that leant well to the overall story.
It was good to see how the world was so different depending on what side you are standing on.
The way the characters intertwined and met up and fell apart was also interesting. I loved the lore and backstory of the Queen and the Demon King. There was a lot of action and all of the characters were written so well and so differently it made it so easy to either like or hate them.
The twists the story took made it even better and definitely unpredictable. The way that the plot and sub plots of the story intertwined receded and merged was masterfully written.
When characters met up or passed close to one another was exciting and really built anticipation for book 2 in the series. If you are a fan of fantasy this has a little bit of everything in it romance, intrigue, magic, tragedy and hope. A definite recommend. Sure it is a slower start but well worth it. View all 27 comments. Yes, you read correctly. Despite my reading slump that drove me to DNF more books that I'm comfortable with yesterday, despite today being my last day of vacations and as usual busy as hell, despite the objective flaws of The Demon King , I couldn't stop reading for the life of me, and closed my reader at 6am pretty exhausted.
Worst is, I'm fighting the urge to start The Exiled Queen right now, and I can count on the finger of one hand the number of times it happened with a YA Fantasy series.
See a Problem?
I hated Red Queen. Don't even mention the borefest that was The Kiss of Deception. And yet, despite my issues, I enjoyed my read like nobody's business. First of all, I ended liking the main characters even though they're far from perfect - or perhaps because of it. See, when it comes to series that go on for 4 books, I genuinely think that flaws are needed in order to picture a believable growth, especially when we meet the characters at Raisa , the somewhat selfish princess, shows the best of intentions but sometimes fails to think things through before acting, resulting in several illed-thought-out decisions that border on TSLT behavior.
She's immature, annoying, and I understand why some readers had a hard time standing her. Yet despite being royalty, her issues - feeling trapped and needing to take control on her life - seemed pretty valid to me, and I LOVED the fact that she could kiss several guys without falling in love in a happily ever after fashion right away please, am I the only one who cringes at teenager's weddings?
You go girl. I just cannot wait to see her grow into a character I can admire, and I have a feeling that I will. That's how life rolls in the mountain city of Fellsmarch, though, so I chose to suspend my disbelief and accept it because sometimes, you just have to.
I genuinely liked his free and impulsive personality and if he comes as a little whiny sometimes, you have to recognize that the guy needs a break! Oh, well. SorryNotSorry Both of them make mistakes, and you're likely to fight the urge to strangle them at some point, but I cared nonetheless, for better or for worst. Moreover, after all this build-up, the anticipation to see them interact together is killing me.
There, I said it. As for the plot , many readers complained that nothing really happened in this book and that's true that it reads more like a big introduction to the world of the Seven Realms than anything else.
Yet again, I was hooked from the very beginning and couldn't stop reading, so there's that. Not to mention that I guessed all the twists, because if you read Fantasy before, you just cannot help. Did it bother me? In all honestly, no. That's what I call the good kind of predictable, because every time a guess was confirmed, I was glad it was. The Demon King is full of Fantasy tropes , but it stays clear of girl hate and instalove, and then I was able to enjoy the hell out of it.
Don't judge me. However, my biggest complaint would be the way grief is handled. I don't know about you, but when characters face awful events, I expect to feel something, and sadly I didn't.
It was Mockingjay all over again, letting me stunned and rather indifferent when I ought to despair. For more of my reviews, please visit: View all 52 comments. Even better the second time around. View all 24 comments. Mar 31, C. Drews rated it it was amazing Shelves: Oh wow Because I am confessing. This is not a drill peoples. It has everything I want and love in an epic fantasy. Although there still is puzzling sex Oh wow Although there still is puzzling sexism despite this, but pfft, I'm willing to look past that.
Omg, I love this. I love when magic has rules because it feels more real. And I love the detail of the magic system! I've only read detailed magic systems in Brandon Sanderson 's books so it was mega pleasing to have that here too. So much need of answers. This makes me so happy. So basically this book could do no wrong. And the characters! I loved them all. It's basically dual narrated by Raisa heir queen and Hans retired streetlord and thief.
They were both epic I couldn't even pick a favourite! Hans was all swagger and scruff and he loved his family really fiercely and he was always in trouble and had such a smart mouth. And Raisa was epically stubborn and sassy and really cared about her queendom.
She didn't want to be a puppet queen. And then for secondary characters Basically every time a character was introduced they were interesting and dimensional. I so loved this. It says Hans is a "reformed thief" on the backcover. He doesn't actually do any thieving. He's still partially embroiled in the life, but yeah. Don't go in expecting multitudes of heists and cons. This could've disappointed me? But it didn't because everything else was so so glorious.
Oh and I feel like one of the people groups of the book were influenced by Native American culture! That's what I surmise anyway. But I love this! Because I hadn't read a fantasy book with that kind of influence yet. So that's what I was imagining when they were wearing their deerskin leggings and learning healing and stuff. Plus I loved how there were so many cultures and groups of people in here. Like the townsfolk were your average medieval scruffbags. And then the rich people were nearly Renaissance fantasy.
Plus add in all the wizards and the wizard and warrior schools.
How did this book have everything and yet manage to write it all perfectly and detailed and interestingly?! I'm in awe I tell you.
Because there are also epic conspiracies and plot twists and so. I mean, it probably gets a bit info-dumpy? But at the same time it was interesting so I didn't even care there were long conversations about the past. I loved how there were swords and medieval-style lifestyles BUT also that Renaissance flare. And the characters have totally captured my heart. So basically. Go read this. I don't even know what else to say except: View all 18 comments. I don't really know what went wrong with me and this book.
I was supposed to enjoy it. I was supposed to really enjoy it. I was totally expecting to really enjoy it. But sadly, I didn't. I have heard so much praise for author Cinda Williams Chima , but for now I'm left wishing I could see what so many others have seen in her books. I actually had a weird experience where I was under the impression that this series was a completely different story than it turned out to be.
I'm sure that's Uhh Standing at the end of this book, I can't even remember what story I expected to read when I began. But me getting something I did not or forgot to expect is not the fault of the book. I should've just reread the damn synopsis like a regular person would.
Anyway, we follow two main protagonists: Rasia, princess heir to the Fells, cares about making the lives of her citizens better, has too many love interests. Both of these protagonists are, predictably, years of age. I feel mostly indifferent about both of them. Their personalities end up feeling inevitable because I've seen them so many times before.
The Demon King
No one is unbearable to read about, and both have plenty of potential to grow into people I may care about in the future, but for now they're just sort of there for me.
I've talked about this before, but one thing I usually can't deal with in Young Adult books is unrealistic characterization vs age. Han apparently accomplished status as a gang leader, lived it up, and decided to retire from that life all before fully completing puberty. And I just??? Why do we keep doing things like this, authors? This is part of the reason I couldn't fully take Six of Crows by Leigh Bardugo seriously either, though that book is much better than this one on many fronts.
But I always get this disjointed feeling when I am told I'm supposed to view year old characters as hardened, badass, criminal types, but conversely shown they still possess an overwhelmingly juvenile mindset.
Around halfway through, there is a scene that squicked me out which involved a male character copping a feel of a female character's ass. In response, the female victim He's even on the board as a love interest in some capacity.
Uhm, no? It's not cute, it's gross. Even when individual situations between characters are meant to be dramatic or interesting, I just could not force myself to engage. This was my face while I trekked my way through this book: The only thing I truly liked here was the political elements surprise, surprise.
I wanted to see more of the relationship between the people of the Clans and the people of Fellsmarch. I wanted more worldbuilding. I've heard from many fans that this first book is difficult to get through, but I am concerned that the parts most people found difficult are the only parts I seemed to care about aka the political situation. I may get around to trying out The Exiled Queen , I may not. Either way, a pretty disappointing beginning. Buddy read this with the gorgeous Wren!
Here's a link to her review , if you're interested. Aug 08, Kristi rated it it was amazing Shelves: Three words; fa, reaking, awesome! Now I remember why I love fantasy so much! Especially a kick-butt high fantasy like this one. Chima has masterfully created an intriguing world, with a cast full of memorable characters. The chapters somewhat alternate between Han and Raisa. Divulging the depth of each character and the world around them, presented in their own P.
I love when authors do this. I like that connection you get when the story is presented in this format. I am emotionally invested i Three words; fa, reaking, awesome! I am emotionally invested in these characters, I actually care what happens to them! The plot was insane, in a good way. I didn't even begin to try to figure out where this story was going to take me, I had some inclinations and they happened to be right but it was nice just to go with the flow and let the story lead me where it wanted me to go.
The writing I'm just going to throw masterful out there again, because it was just that. I was transported to another world. I can not wait to read the rest of this series!
I'm not looking forward to waiting, I can tell you that much. Will definitely be adding this one to my personal library. View all 7 comments. Jan 22, Sana rated it really liked it Shelves: I feel so satisfied akdjskdj RTC!!!!
View all 25 comments. This is easily one of my new favorite YA fantasy worlds. The worldbuilding really took the time to establish the history of the queendom's bloodline, the wizards, and the clans, so the whole series is set up really well now.
I wasn't a huge fan of him at the beginning because his story dragged a bit, but then he turned out to be straight up adorable. He was raised by the clans and meets up with the other main characters at various points, but still kind of has his own thing going until the direction of everyone's storylines ties together at the end.
I like all of the characters at this point! Everything works. I really appreciated that they had complex thoughts and insights into the situations around them instead of just breezing through their world like they're on some checklist of a plot. I can't believe I let this series sit on my bookshelf for so long before getting to it. Definitely check it out if you like YA fantasy! View all 10 comments. Thank goodness- another legit series to get into!! Initial thoughts This is going to be a quick review because really I just want to read book 2 after all the raving reviews from friends So here we go.
The world is MY kind of world. Quarreling kingdoms, forbidden magic, clans Love it. The pace was a little slow to start but I didn't mind too much.His clan name is Hunts Alone and spends every summer in Marisa Pines. Her personality is explosive, she's stubborn and strong-willed. Shame on you! The Demon King follows two separate protagonist in same, yet vastly different worlds, as they fight their vastly different battles.
View all 15 comments. I feel so satisfied akdjskdj RTC!!!!
---